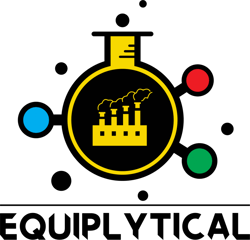 Hello and Welcome to Equiplytical.
We are the founders of Equiplytical. We've been working in the technology industry for pretty much our entire lives. We used to be in the technical hands-on business, but now we're sourcing, and buying unique technology from around the world and selling it directly to you. (Backing it up with our experience)
The local suppliers used to be our boss. Now they are our competitors. And we have learned a few things about them over the years. For example, the local suppliers charging high prices because they want to earn more. Or at least that's not the only reason.
They do it because they are inefficient. Technology is different from other stuff we buy. We saw our clients searching around technological equipment in circles with them while they margin it up and margin it again. These companies are essentially technology chauffeurs. And chauffeurs are expensive.
So we are doing something different with Equiplytical. We back it up with our technical knowhow and won't sell you bell and whistles that you do not need.
We ship from our favourite reliable manufacturer directly and that alone bring down prices. That in turn will be beneficial for you. It is also good for the local environment. Our product and equipment is responsibly sourced and back up with technical expertise so you can feel confident about the equipment that you purchase from us.
And unlike the big, inefficient local supplier, we find some really cool, future tech equipment. We are talking about unlimited potential, discoveries to be made. One-of-a-kind equipment that have distinctive advantages. It's modern equipment that speaks about the future. It might speak to you, too.