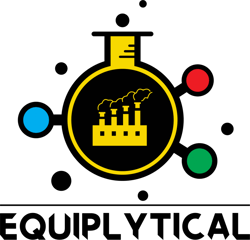 Breakdown Repairs
Equipment breakdowns always happen at the wrong time. We pride ourselves in fast response times and quick repairs. Our service team keeps spare part stock levels to maximise uptime of your equipment. Fast track options are available on request. Depending on the type of equipment we offer on-site repair or have to request the equipment into our workshop.
Equipment Health Checks
Our Equipment Health Checks offer entry-level performance inspections and can be performed either at your facilities or in our workshop. You get a snapshot of the current equipment performance as well as suggestions for future care and service plans.
Equipment Care Plans
No matter whether you work for a business or a public institution, as a in charge you are required to optimise productivity and minimise production downtimes. Failing equipment can cause unnecessary delays or loss of production income. Equiplytical offers a full range of standard service agreements to assist with risk management. Our range of options enables you to select the type of agreement to best suit your application and requirements. For even greater flexibility, it is possible to tailor the agreement to suit your specific needs.
Warranty Extensions
If equipment uptime is paramount to you, then protect yourself with a warranty extension which includes tailored preventative maintenance as well as priority breakdown cover. Warranty extension holders will automatically receive backup instruments (subject to availability) Our warranty extensions are straightforward and give you total piece-of-mind. Fixed annual costs are perfect for professional budgeting.